Sports facilities
Baseball Stadium Display Board
Accurately and rapidly display various baseball information such as player name, score, content and records of the game in high definition video screen. A variety of graphical and text information including game description, opening and awards ceremony can be displayed as well.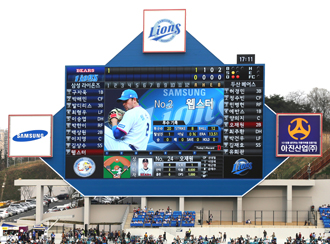 Large sized type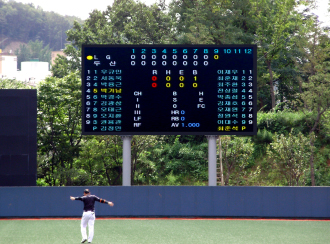 Small and medium sized type

MULTI TYPE
Multi type display board can arrange various screens such as "full screen video" and "video + graphic, text screen" by the operating program

SCORE BOARD TYPE
Score board, which is made up of module and pixel unit show various game information and time etc.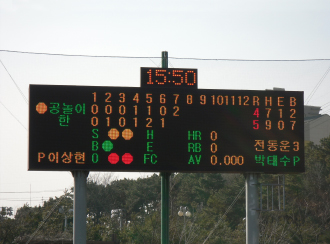 Type 1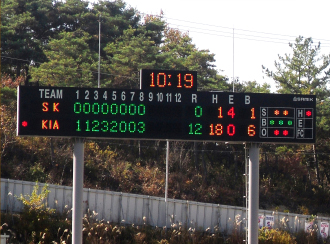 Type 2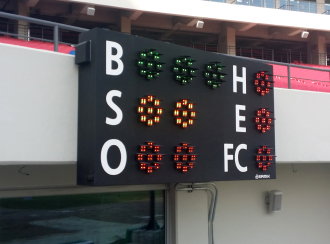 Pitcher ball counter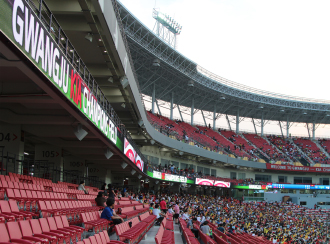 RIBBON BOARD
Ribbon board is installed by connecting each cabinet unit along with the stadium fence. It can display a variety of information and content or link up with main display board.